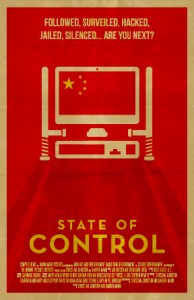 We are happy to announce that our feature documentary, STATE OF CONTROL is now available on several digital platforms, including  iTunes, Google Play, Xbox, Amazon. Filmbuff is handling domestic distribution and Journeyman Pictures is handling foreign. The film has garnered press in the The Hollywood Reporter, The Washington Post, and The Parallax.
REVIEWS:  ThirdCoastReview.com
Mann-made Pictures is currently in post-production on THIS COLD LIFE. Shot entirely on the remote arctic archipelago of Svalbard, this feature documentary takes a look at the northernmost town in the world, and the colorful people who choose to live there. The film is being produced for TIME, Inc.